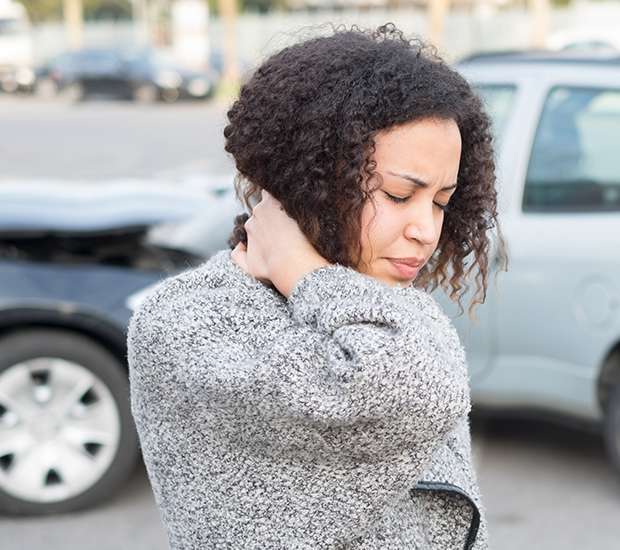 Auto Injury Treatment
Indianapolis, IN
Even with the amount of safety technology in cars, there are still many ways in which someone can get hurt during an accident. While some injuries from a car accident can start out minor, there is a high chance that the injury will worsen over time without treatment. We can help patients recover from an injury and help them to continue living a comfortable lifestyle free of pain.
It is important to note that we will treat any chiropractic or physical health issues, but will not treat other injuries, bleeding or wounds from the accident. Following an accident, it is best to seek professional treatment from an urgent care or a hospital first. If one notices any open wounds, bleeding or has a concussion, it is best to go to the hospital and then come here for follow up treatment.
Types of Auto Accident Injuries
In many car accidents, patients will be whipped back and forth in the car upon the impact. When this happens, the neck will snap back and forth too quickly and cause inflammation in the discs of the vertebrae, known as whiplash. We will be happy to help treat the chiropractic issues that can result from whiplash after a car accident, which can include:
Back pain
Neck pain
Shoulder pain
Disc bulges and herniation
Misalignment of the vertebrae in the spine
Injured bones in the spine
Irritated and damaged nerves
Pulled ligaments and muscles in the neck
While whiplash will mainly occur in the neck, it can have negative effects on the spine and lower back. The spine is the highway of the body and connects everything together. Damage to the spine in any form can be catastrophic for one's health.
Early Treatment Can Lead to a Better Experience
Even if the pain is only minor following an accident, it is wiser to treat the symptoms early on. The longer one waits to seek professional treatment, the worse the pain will get. Attempting to mask the pain with medication will only numb the pain for a while. Once the dose of medication wears off, the pain will return. People in this situation will regularly abuse painkillers and build a dependency on the painkillers just to complete everyday tasks.
Our treatment can address the patient's individual pain before it worsens and helps the patient continue to live a life free of that pain. For the treatment process, we will review the patient's current condition and past medical history before developing a treatment plan. We will also take X-rays of the patient, if necessary, in order to determine the exact cause of the pain.
Once we understand the damage to the patient's back, spine or neck, we will then find the best solution for treatment. During this examination, we will go over the treatment plan with the patient and answer any questions the patient has. Below are a few common questions people have about auto injury treatment.
When Should I Schedule an Appointment After an Auto Accident?
Following an auto accident, it is crucial to seek treatment from an emergency room prior to visiting us. The emergency room will take care of any bleeding, immediate fractures, breathing issues or concussions. After that, seek our chiropractic practice to treat soreness or chronic pain in the back, neck, shoulders, hips or spine. The sooner you seek our treatment, the better chance of recovering without the need for any surgical options.
How Much Will Treatment Cost?
The cost can vary widely on the number of treatment sessions, the condition of the patient and how much the patient's insurance company will cover. It is important to report the car accident to your insurance provider in order to determine how much they will cover. We can go over the cost and the insurance companies we accept during the appointment.
Will the Treatment Hurt?
We will take precautionary measures to keep the patient comfortable, but the patient will still feel some pain. The pain will decrease with more sessions, eventually freeing the patient of the pain entirely.
How Long Will the Treatment Take?
While the individual appointments will take an hour to 90 minutes, the number of sessions will vary. Patients may only need a month to heal or longer, depending on the patient's injuries and participation in treatment.
We Can Help
Dr. Ron Woods is trained to identify and treat common injuries cause by auto accidents. Many times pain from car accidents may not show up for days or even weeks later. Did you know many people suffer from wrist an ankle injuries during accidents and never realize it due to other common injuries?
Common complaints with auto accident victims are muscle stiffness and spasm, neck pain, headaches, numbness and tingling, back pain, difficulty sleeping, irritability, memory loss, fatigue, difficulty concentrating and many other difficulties.
Or worse than that, you may be injured and feel nothing at all. Pain killers, muscle relaxers, and sleep aids are not the answer. Drugs only mask the pain. No one should have to live with pain or be dependent on medication just to get through a normal day. Too many people who have suffered a traumatic automobile accident do not receive proper care.
Lack of Chiropractic Care is the reason why over half of accident victims never completely recover from their injuries and may live on pain killers for years. Chiropractic care can make the difference between true recovery and healing or lingering pain and disability.
Woods Chiropractic is independent personal injury clinic. Dr. Woods is a highly regarded chiropractor, and has excellent message therapist. We work closely with medical doctors and pain specialists to help people recover from pain and injuries of car accidents.
"I was referred to Dr. Woods after a car accident that totaled my car. I was so upset with my car being totaled I didn't even realize how much pain I actually suffered until days later. I would wake up very sore and achy in my neck and lower back. Dr. Woods' flexible schedule allowed me to be seen immediately. I instantly began to experience relief in my lower back. After several treatments, I began to feel like my normal self again. Thanks, Dr. Woods for all of your help."
-Kevin R.
Recent Posts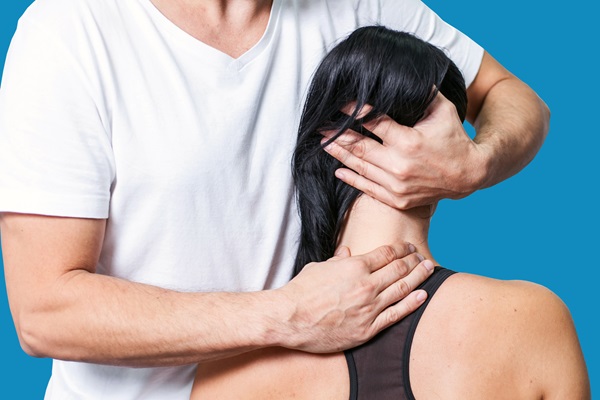 Neck pain is a common concern among adults. When it becomes a recurring problem, it may be a good idea to seek neck pain treatment from a chiropractor. A sore, painful neck does not have to be a fact of life. A chiropractor will first determine the cause of the pain — such as poor…