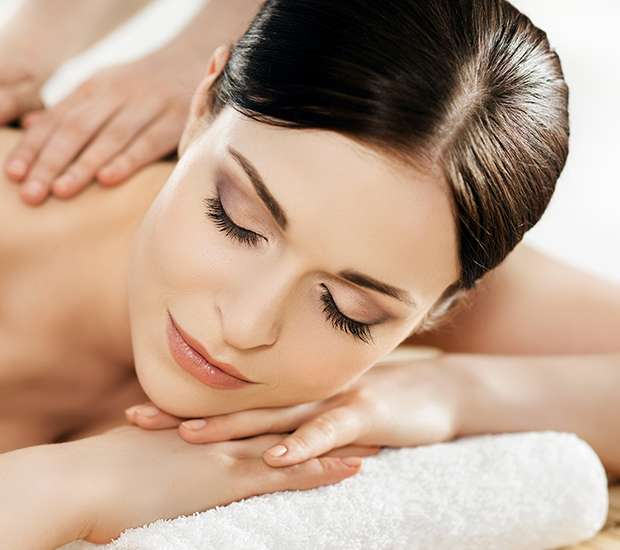 Massage Therapist
Indianapolis, IN
When people hear the phrase "medical massage," they may think of a spa visit on vacation. While a massage can be nice and relaxing, it is not similar to a medical massage. Massage therapy involves specific amounts of pressure on certain points of the body to help stimulate healing and pain relief. However, it takes the knowledge and hands of a trained medical professional to accomplish this.
As a massage therapist, we provide patients with non-surgical pain relief that manipulates soft tissue on the body. It is important to note that massage therapy is more of an add-on to other treatments. Massage therapy is not a miracle cure. With the proper treatment plan and application, we can use massage therapy to help to relieve some of the pain and much more.
How Back Pain Impacts the Rest of The Body
People may not realize that any form of back or chiropractic pain can cause other health issues throughout the body. Thus, people who attempt to shoulder the pain and not seek treatment are only causing more problems for themselves. Along with other physical problems, chiropractic pain can also cause more stress and anxiety.
Fortunately, massage therapy can help. Without treatment, back pain can cause other health problems that include:
Bowel or bladder problems
Fever
Limited flexibility
Stiffness that makes it difficult to move much at all
Unexpected weight loss
Pain that spreads to both legs
These are only a few of the signs that back pain is getting worse and needs professional treatment. Thus, we can use multiple treatment techniques to help relieve the pain instead of merely masking the symptoms. While people will most likely be able to heal minor back problems with rest, more serious issues will require professional treatment.
Working with other treatment plans
Since massage therapy is not a miracle treatment, it is not the only part of a treatment plan. Massage therapy can be more effective when working in tandem with other treatments for a patient. For instance, if a patient is receiving treatment for a condition, he or she may find more relief from massage therapy.
The U.S. Bureau of Labor Statistics states that there will be a 23 percent growth in massage therapy employment from 2012 to 2022. There is no doubt that massage therapy has a better effect on patients since it does now require people to begin taking potentially addictive prescription medications. People can receive treatment from a physician and then visit us for massage therapy to help relieve pain. We can help patients achieve a new level of relief by working with other physicians to develop a treatment plan.
The Treatment Process
For the massage therapy treatment process, we will need to gather information about the patient's medical history, current condition, any current treatments, insurance information and any allergies the patient has. With this information, we will be able to develop an effective treatment plan. If the patient does not seem to experience any type of improvement from the massage therapy, we may recommend a different chiropractic technique.
It is important to note that we will customize the treatment to the needs of the individual patient. For many patients, a major issue is that muscle tension or pain will prevent them from healing properly. This is due to the fact that many people continue to function in everyday activities and place more strain on the place of injury.
We will strive to develop a treatment plan that addresses the pain and helps the patient get back on his or her feet. However, the results will vary per the condition of the patient. Thus, we will increase or decrease the amount of massage therapy sessions as necessary.
Do Not Cope with The Pain Alone
With massage therapy, we can address the:
Muscles
Connective tissue
Tendons
Ligaments
Skin
By manipulating these areas, we can help patients feel relief and learn to cope with the pain and other health issues. Patients attempting to cope with the pain through the use of painkillers or prescription medications will only find temporary relief. While massage therapy is one component, we can use other chiropractic techniques to identify the source of the pain instead of only providing temporary relief.
If you are interested in our massage therapy or think you are in need of chiropractic treatment, then give us a call. We will schedule a consultation as soon as possible and help you on the path toward healing. Do not let your pain dominate your life and begin treatment today.
Recent Posts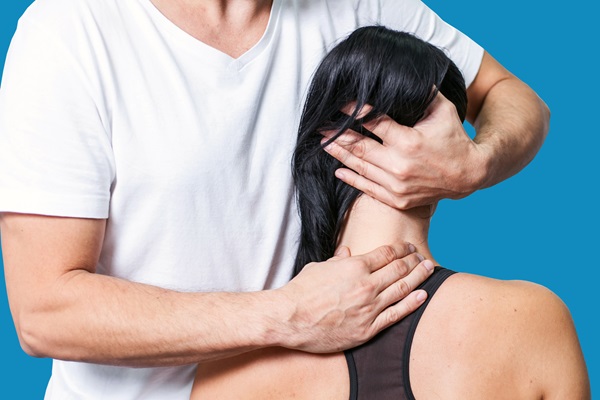 Neck pain is a common concern among adults. When it becomes a recurring problem, it may be a good idea to seek neck pain treatment from a chiropractor. A sore, painful neck does not have to be a fact of life. A chiropractor will first determine the cause of the pain — such as poor…